Precision Parts Production Machine VM10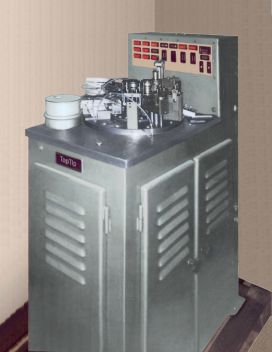 This 100% swiss made high quality rotary transfer machine has been developed especially for the Ball Pen Industries and may be assembled according to your needs in various ways due to its 10 programmable working stations. In this way most precision parts like ball pen tips or contacts may be produced easily.
Some of the possible operations are:
drilling
milling
chamfering
spinning
calibrating
planishing
turning
punching
and many more
Max speed: abt. 6000 pcs/hour
Other machines with 14, 18, or 20 stations are available on request.
Of course we are able to offer also the working tools and replacement parts for these machines.
The main technical and machining characteristics are available here.

external appearance and characteristics may be modified without notice